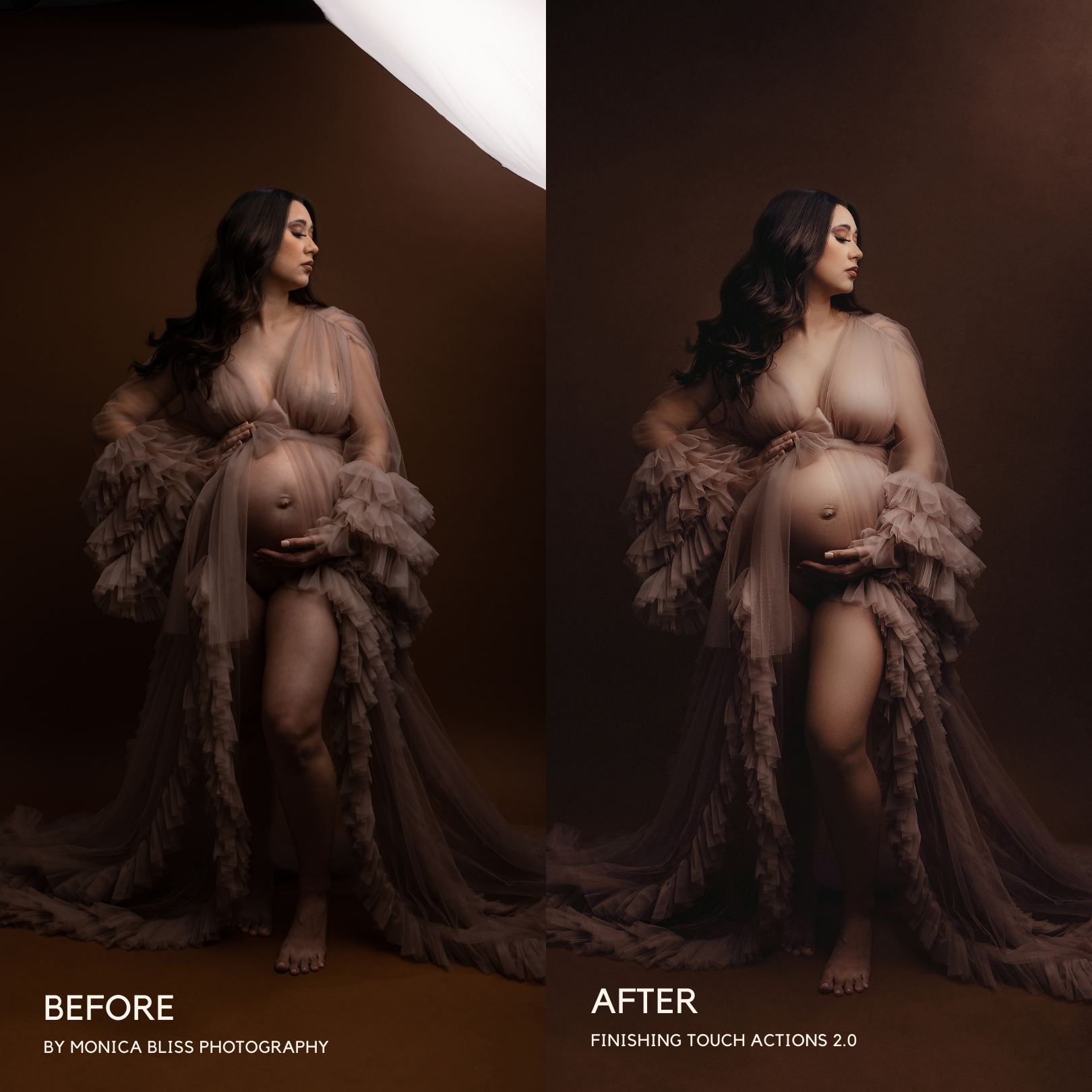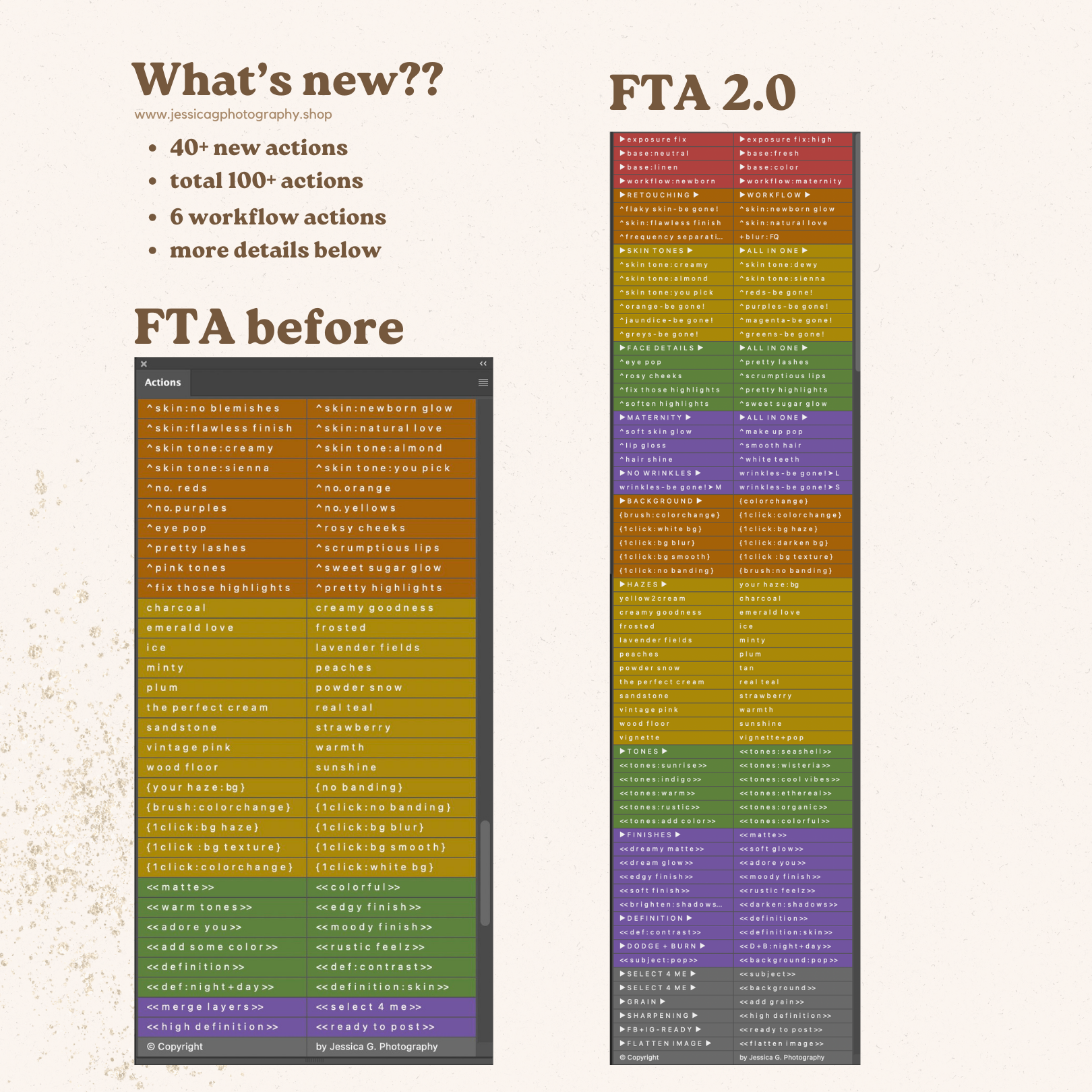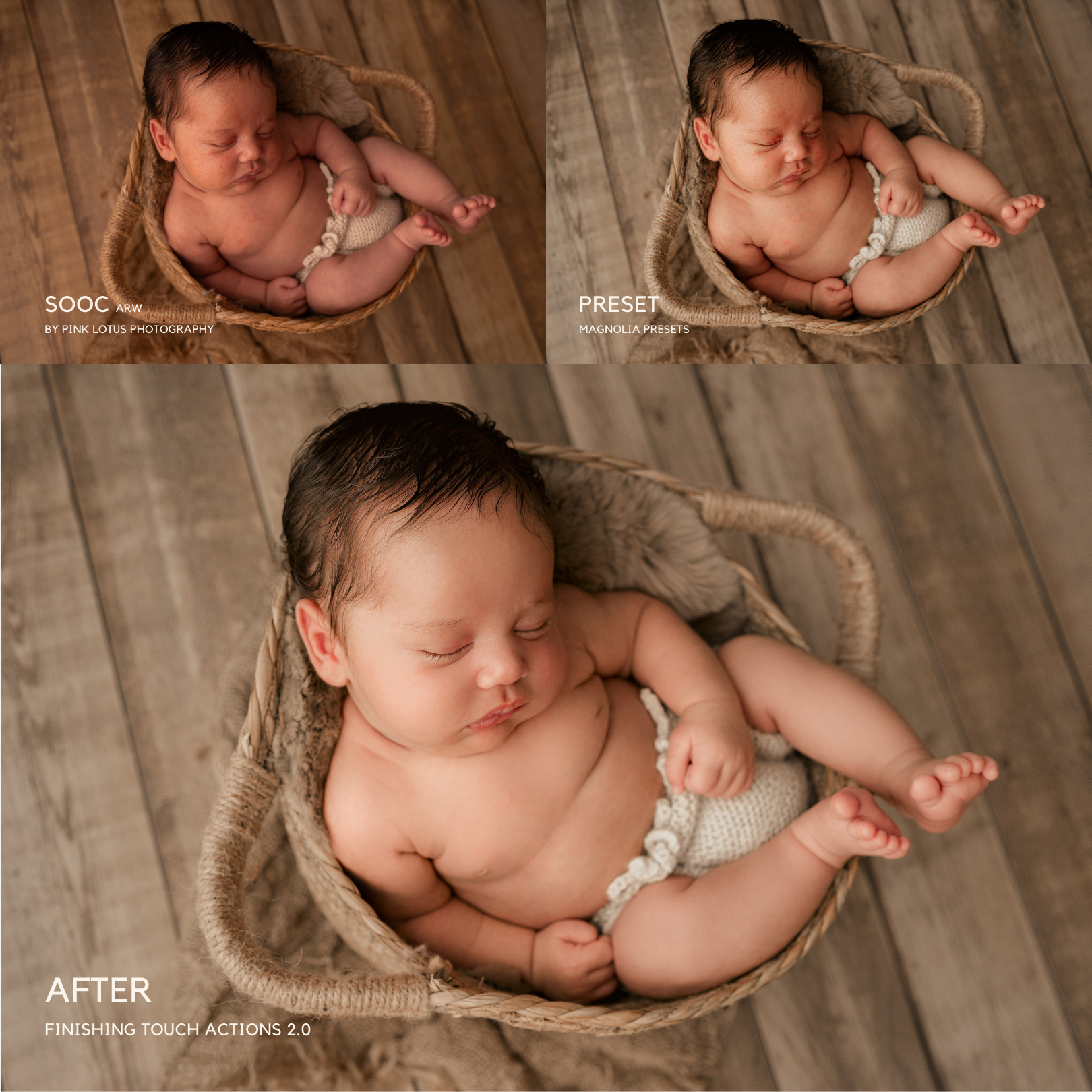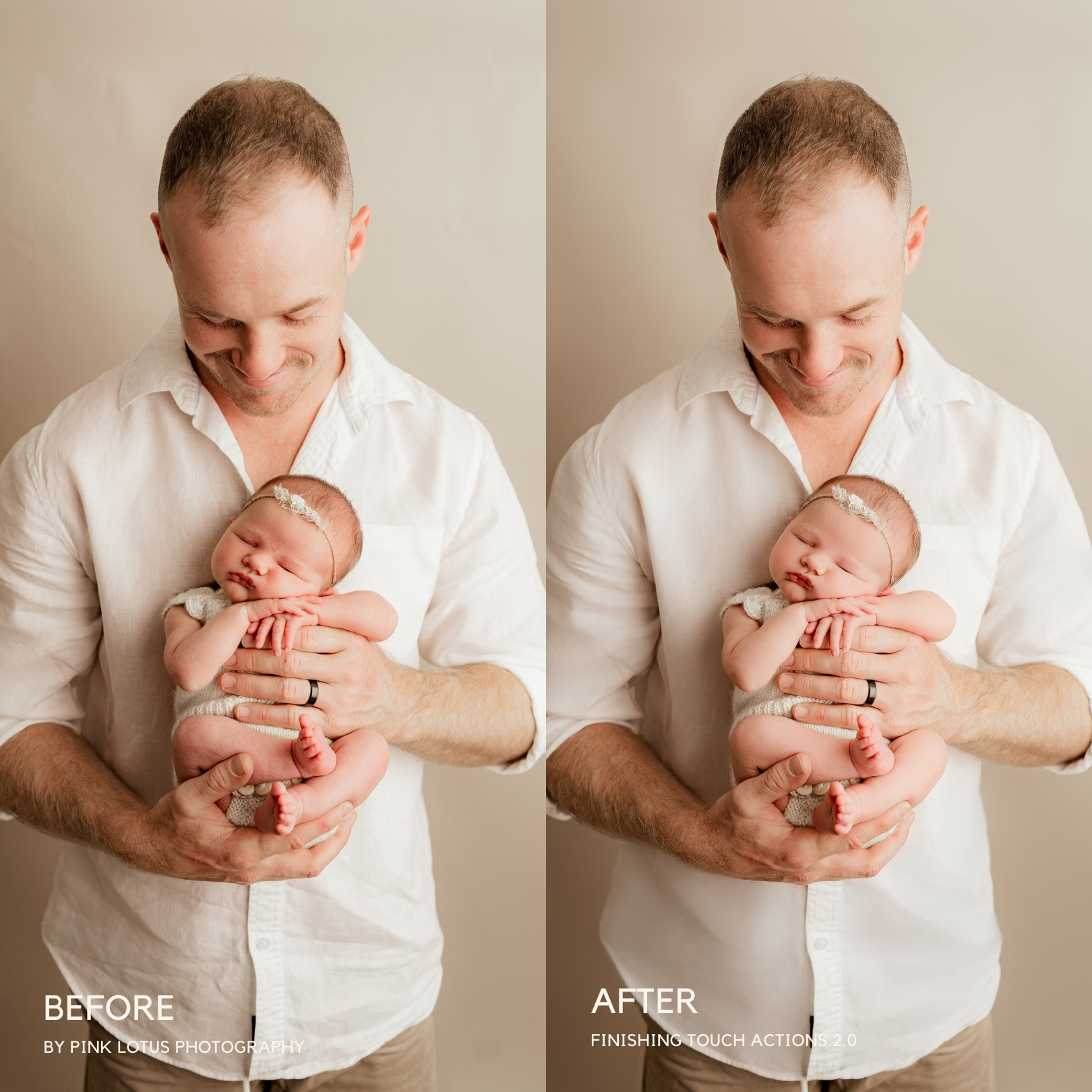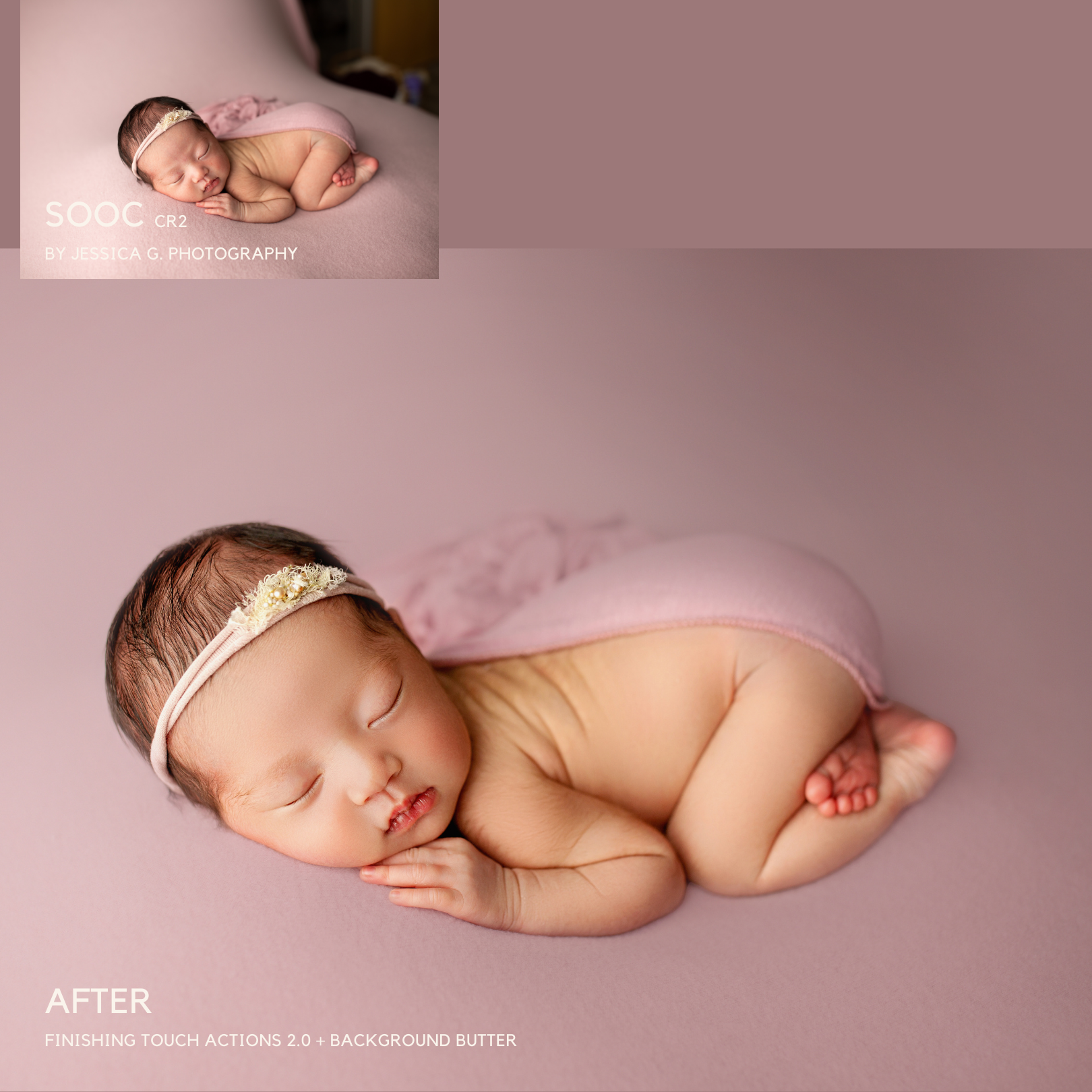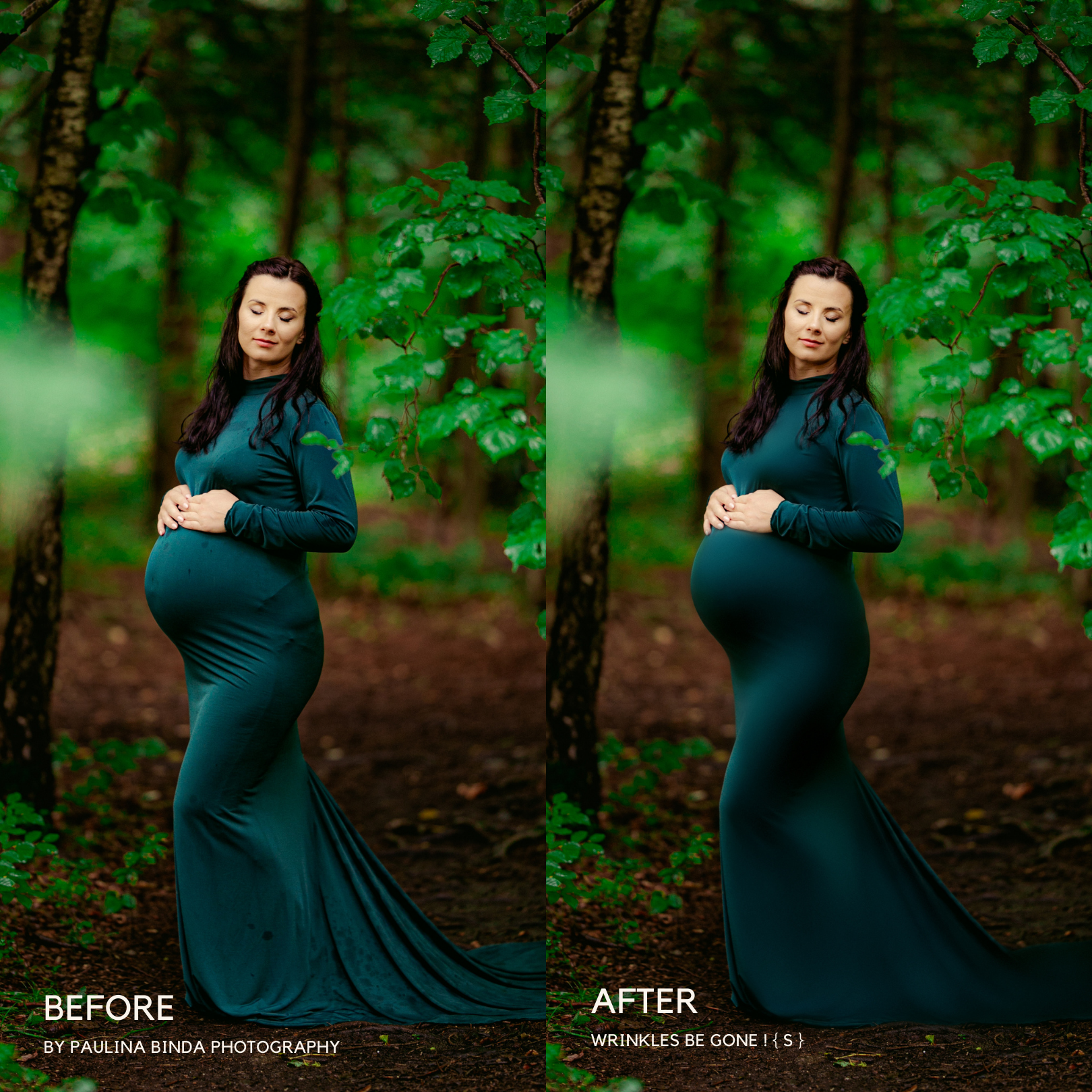 NEW Finishing Touch 2.0 - Newborn & Maternity Photoshop Actions
The NEW Finishing Touch 2.0 - Newborn & Maternity Photoshop Actions
Create the most beautiful Newborn & Maternity photo galleries 
The Finishing Touch Photoshop Actions Collection includes 100+ Photoshop Actions designed by Jessica G. Photography.
As a Newborn & Maternity Photographer I know how time consuming it can be to even out skin tones, retouch newborn skin to get the most Natural Newborn look. The Finishing Touch Photoshop Actions Collection will save you lots of editing time.
I use the Finishing Touch Photoshop Actions Collection 100% of the time. These are designed to use with or without a preset.

Includes 100+ Photoshop Actions
Newborn & Maternity Skin Retouching

Face Detailing
Even out Skin Tones
Remove Wrinkles from clothing
Smooth Background
20+ Background Hazes
6 NEW Editing Workflows
The finishing touch actions are designed to color correct skin tones, retouch and smooth skin for newborns and babies, erase flaky skin, and to add your own artistic touch to your image.
Pairs very well with the Baby Butter Skin Retouching Photoshop Actions, designed to save you loads of time editing!
Wondering what's the difference between baby butter & finishing touch actions? click here!
Photos by Monica Bliss Photography, Brenaya Vincent Photography, Pink Lotus Photography, Jessica G. Photography, Paulina Binda Photography
PLEASE NOTE:
Compatible with latest version of Photoshop desktop version.**
If you have questions before purchasing or want to see more before & afters join my photography group.
Please join my VIP facebook group after purchasing for continued support.
PLEASE DOWNLOAD FROM A COMPUTER. HAPPY EDITING! \^.^/
**All sales are final. No refunds. This Action has been created by Jessica G. Photography and cannot be resold.*
NEW Finishing Touch 2.0 - Newborn & Maternity Photoshop Actions